Important advices for a damage-free O-ring assembly
---
When it comes to fitting your seals, caution is called for. Because every bit of damage to an O-ring means additional costs. Damage during installation should therefore definitely be avoided. There are a few important things to bear in mind.
Here are the most important:
Use assembly grease or oils (ensure you check the elastomer's resistance)
When fitting, use a fitting chamfer of 15–20° (lead-in chamfer) (see fig.)
No O-ring torsion due to rolling
No sharp-edged crossovers, processing marks, threads or bores in the area in and around where the O-ring will be fitted
No dirt or residues in the fitting groove or on the O-ring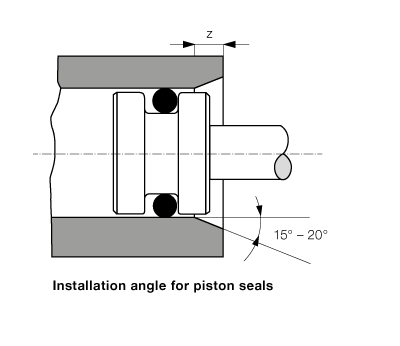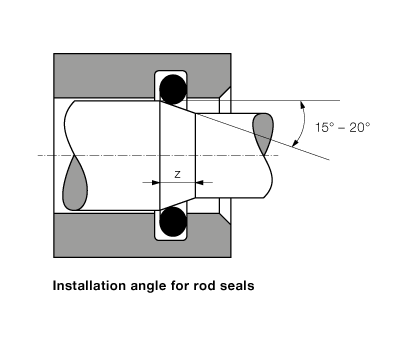 First aid for technicians: Professional O-ring tool kit
Technical users know the problem all too well: Installing O-rings in cramped installation spaces without damaging them or the removal of stuck O-rings from grooves without causing damage to the machine is often a tedious and above all difficult affair. C. Otto Gehrckens now offers users a professional solution to this problem.
Content of the set:
5 high-quality stainless steel instruments
pointed tool
removal lever
push and pull tool
flat-headed removal tool
You can get further information from you COG contact person or by phone at +49 4101 5002-0.