The challenges:
Resist a wide range of media and maintain the hygiene standards
---
The number of factors that have an influence on the seals used in processes in this industry is immense. The interactions between the media that is to be sealed off and the often very aggressive disinfection agents is a dominant theme. Elastomer seals must be able to be used in CIP or SIP processes, as well as being resistant to fatty media. They must also be able to fulfil their sealing function in environments featuring aggressive WFI water, steam sterilisation, flavouring agents or essential oils.
In short: The material stress is enormous, so the demands are also accordingly high.
So are the required standards and certifications: There is barely an industry in which the requirements are more sensitive. FDA, USP, 3-A Sanitary Standard 18-03, CIP certificate, SIP inspections, WFI water tests and EU Directive 1935/2004 are required and must be observed. Added to all this are further requirements relating to installation spaces and the geometry of individual components.
COG has been working for you in this area for years.
Meeting your demands: COG's solutions
COG supplies a multitude of proven and innovative materials for the medicinal, pharmaceutical and food technology industries. Each of these materials provides the ideal conditions for its particular area of application. Our product adviser can provide you with information on which material is best suited for which particular use.
Quicklaunch: direct link to our data sheets.
A few more special characteristics…
In the food sector, there is a whole range of special characteristics. These include the topics of hygienic design, dairy pipe connections and clamp seals. Below follows a short introduction to the three topics. Please see our brochure for further information.
Clear planning: Hygienic design
Hygienic design is a stipulation specifying machines, systems, parts and components used in the food and pharmaceutical industries are designed and constructed so that they are easy to clean. According to this stipulation, the necessary cleaning processes must be taken into account even at the system planning stage. The general framework is set out in EU Directive 1935/2004.
All materials and items that are used for packaging foodstuffs must also comply with the requirements of this regulation. The objective: To prevent buildups of dirt in inaccessible places, and therefore to increase consumer protection.
Clean solution: COG Hygienic Seal quality label
With Hygienic Seal, COG has developed a family of materials that complies with the applicable regulations, and which therefore also complies with the requirements typical in the sector.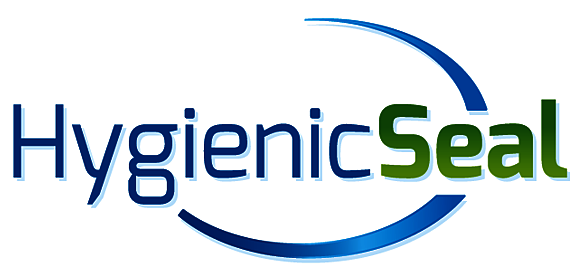 Image sources: fotolia/Gina Sanders
fotolia/Kadmy
iStock/shcheglov
shutterstock/Alaettin YILDIRIM